Here's some extra pics of the Nova...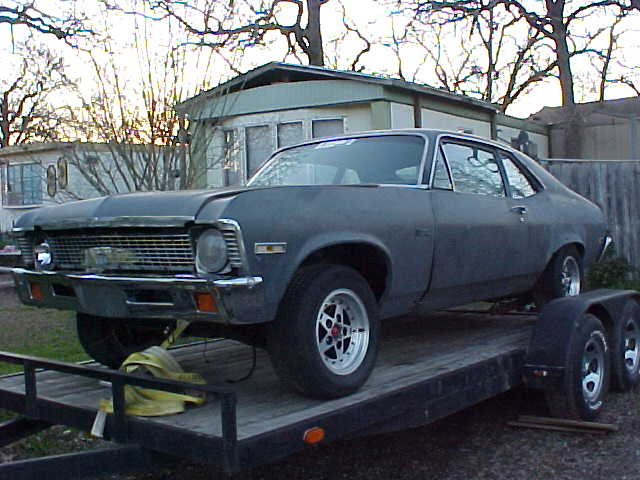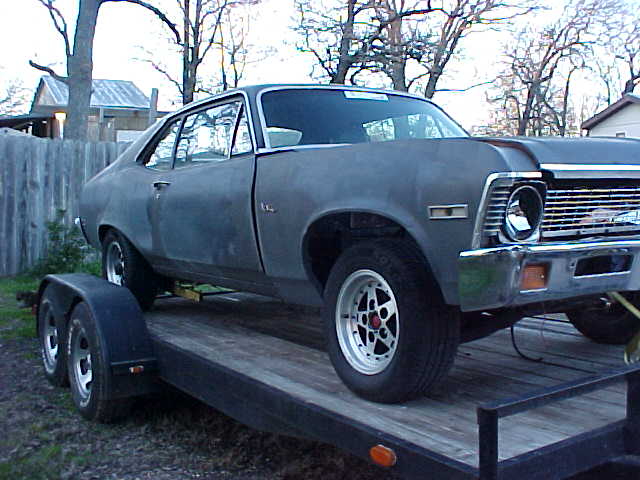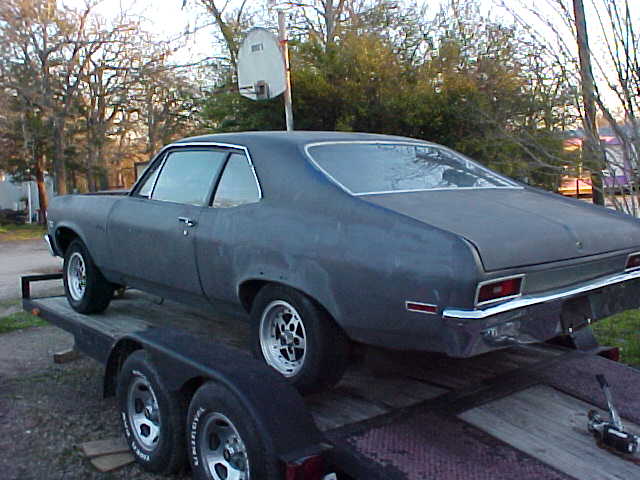 ---
The outside body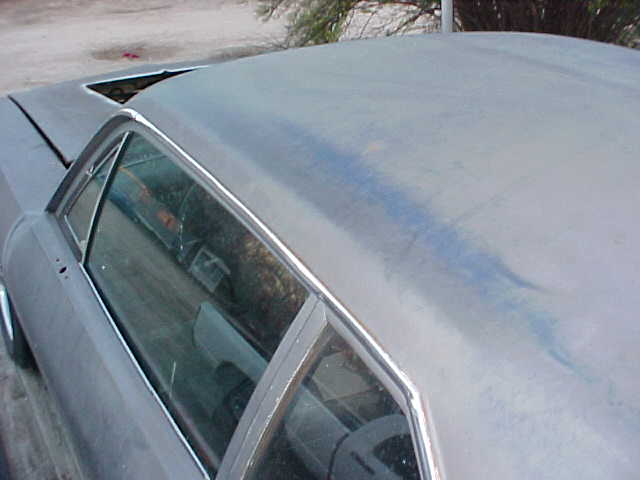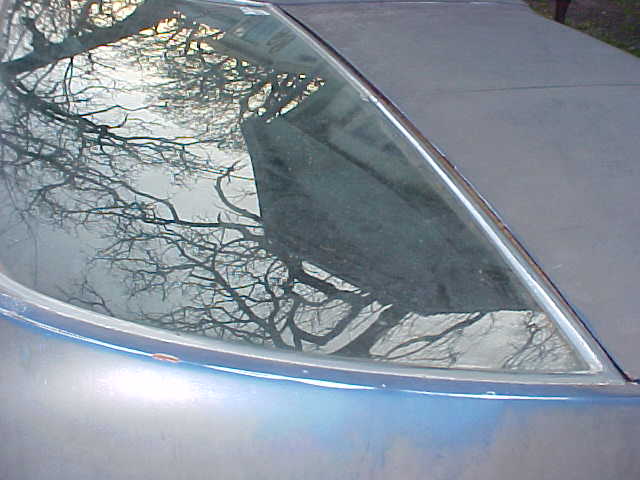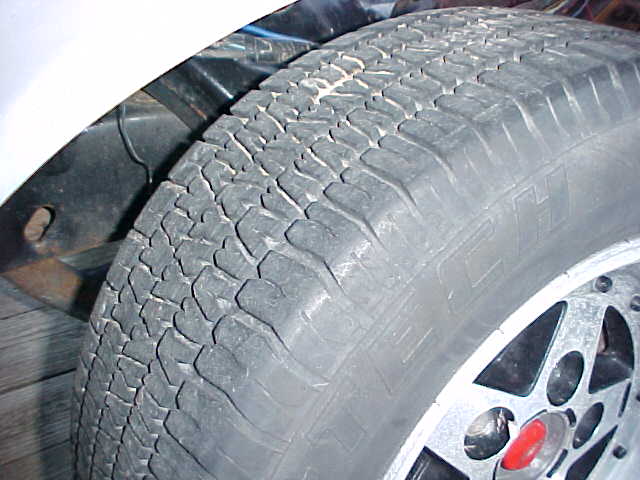 All good glass, no rust in upper side of the car. Has had some putty work done on lower quarters, rockers are good. Tires are around 60%, on American Racing wheels 14x7. Hole in hood to mount a big scoop over....no, I didn't do it.
---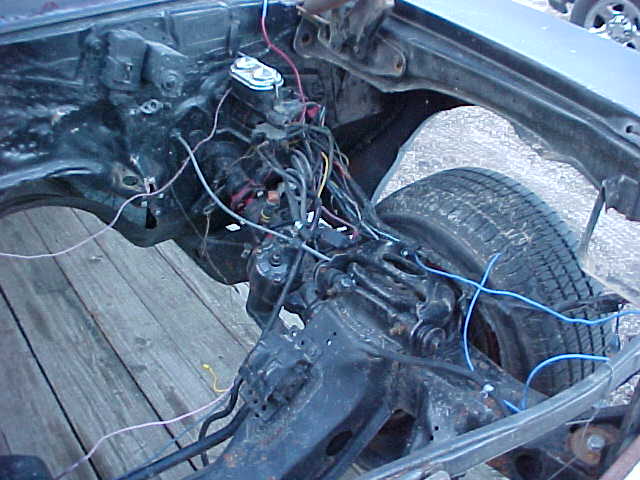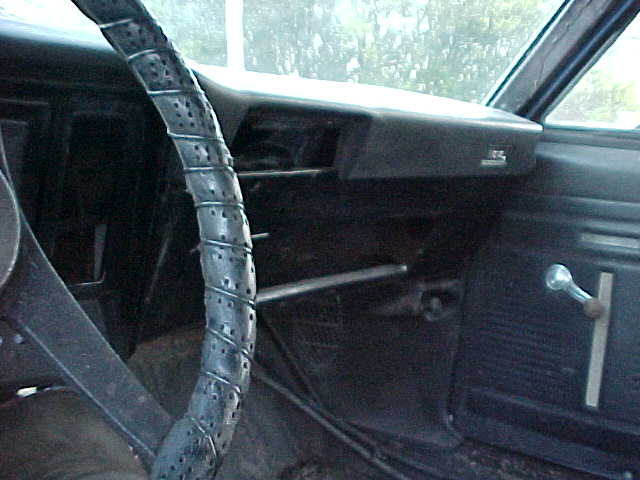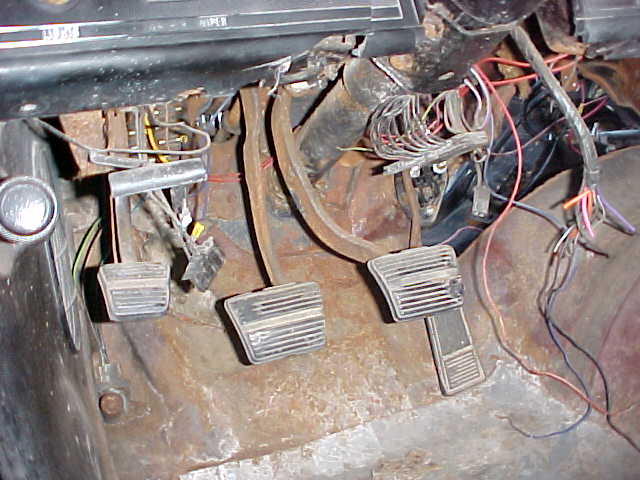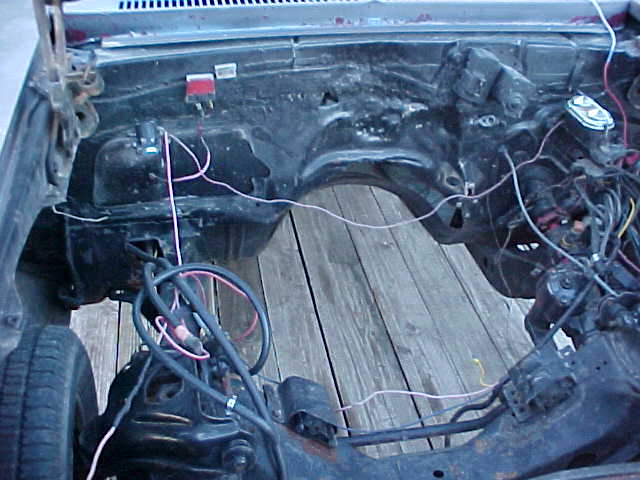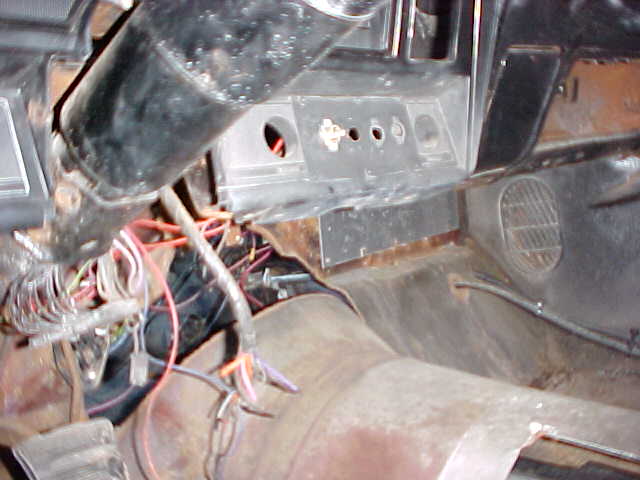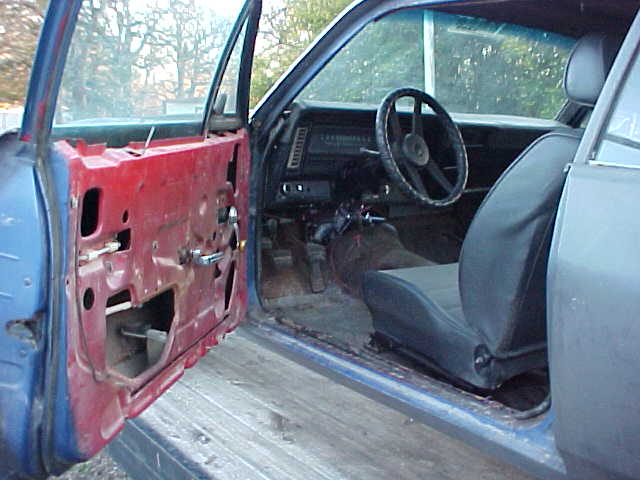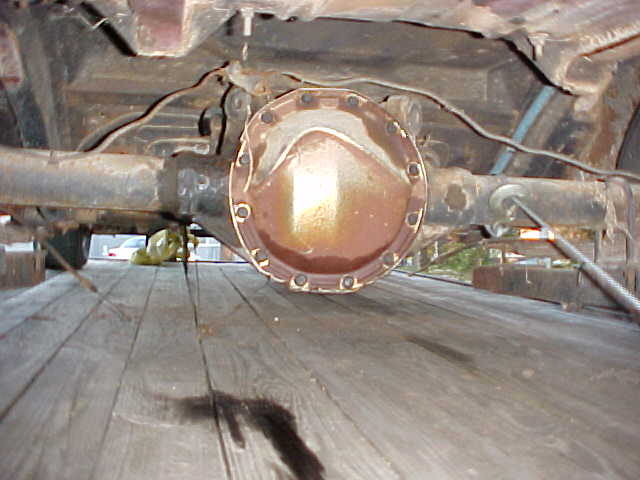 Rearend is a 12-bolt posi unit, just checked today (3/14) and has 4.10 gears,and I didn't specify this in my eBay listing.
Well, that's about it, if you have any more questions or want any specific pics, just email me at alanc@mopar-x.com or moparmax@dragracer.com