You can e-mail your pics, or I can scan them. If e-mailing photos, please keep the file size to 100k ,they fill up a mailbox quickly.E-mail me for my address, and if you send a stamped self-addressed envelope, I can return them.
---
I caught Clay Skarovsky's plum crazy beauty pulling into a Wendy's lot in College Station one Saturday a while back. His beautiful '74 Scamp has all the good parts in it. And they're always looking for more. They've got several other nice cars back home, all Mopars. Lucky man...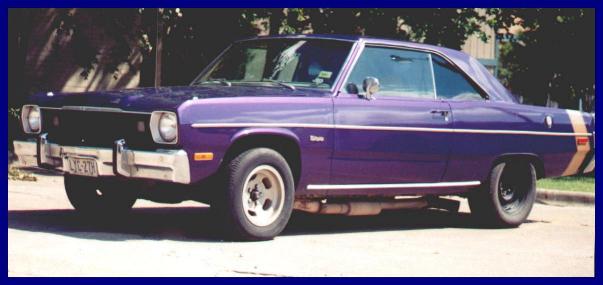 '74 Plymouth Scamp- '71 440 +.030 over,727,shift kit,2800 stall converter, Holley Pro-jection, Edelbrock Performer RPM, fenderwell headers, 3" exhaust, 8-3/4 rear axle(no ratio info)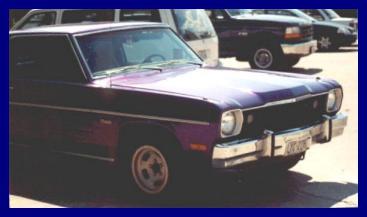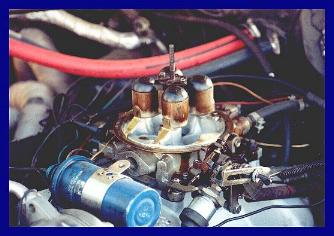 Clay says the Pro-jection system works great, nice crisp response.
---
HOME

Updated Saturday, August 14, 1999